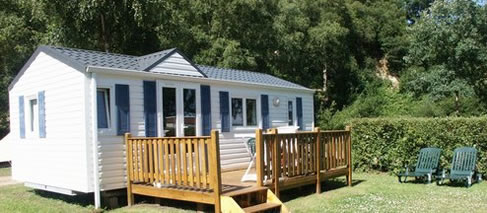 Normandie Camping

 – Accommodation

To discover Normandy, our camping sites offer you comfortable mobil home or chalet for hire. Normandie-Camping wishes you a pleasant stay in the Cotentin Peninsula.
Map of mobilhome :
Living-room/Kitchen, 2 to 3 bedrooms, bathroom, wc, living equipment for garden.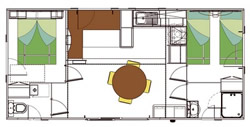 The map of mobilhome and chalet can change for each campsite. Please refer to the web camping sites for more information.