Les Rochers des Parcs
8 route du viaduc – La cour, 14570 Le Vey
Quick access
Why choose this campsite ?
The Rochers des Parcs campsite offers a calm and family setting in a classified and protected natural space, adorned with trees, permaculture vegetable gardens, bordered by the Orne where nature is treated with respect and kindness. Located in the heart of Normandy, you can recharge your batteries, enjoy outdoor activities on site and walk the Norman roads which easily lead to the jewels of our beautiful region.
Personalised hiking trails

Cider and apple juice producer

Discounts with our "Leisure & Activity" partners for campsite guests

Shop with local products

Breakfast and snacks available on site
Nous souhaitons établir une relation de confiance avec nos clients,
Réservation, séjour : Tout problème appelle une solution individualisée,
Dans le respect des intérêts mutuels.
Vous trouverez sur place une gamme de produits régionaux en circuit (très) court de Suisse normande.
Immerse yourself in an atmosphere of...
3* campsite
Charming
Eco-friendly
Less than 100 pitches
Nature, countryside
Zen (quiet)
The facilities
Restaurant
Food shop
Tennis
Golf
Fishing
Hiking trails
Practical information
Opening dates

From 01/04/2023 to 30/09/2023

Open all services : from 01/05/2023 to 30/09/2023

Timetable

Low season :De 8h à 19h

High season :De 8h à 22h

Capacity

Surface of the campsite = 1,6 hectares

Pitches number = 90

including rental accommodations = 21

Labels

Normandie qualité tourisme, Accueil vélo

Spoken languages

French
English
German
Spanish
Dutch

Accepted payments

Credit card
Checks
Transfer
Holiday vouchers
VACAF
Access PRM campsite et hébergement(s)

Wifi access free of charge

Pets allowed paying
For more information, please refer to the campsite facilities above.
Les promotions
3
promotions are proposed to you by this campsite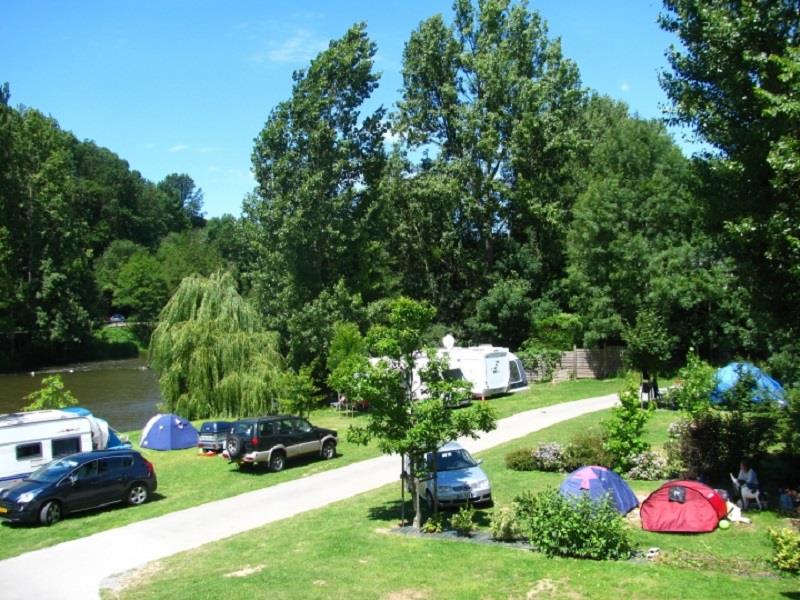 7 = 6
Pitch with vehicle (options available)
1 night offered on camping pitches
Valable pour 7 nuit minimum
Take advantage of it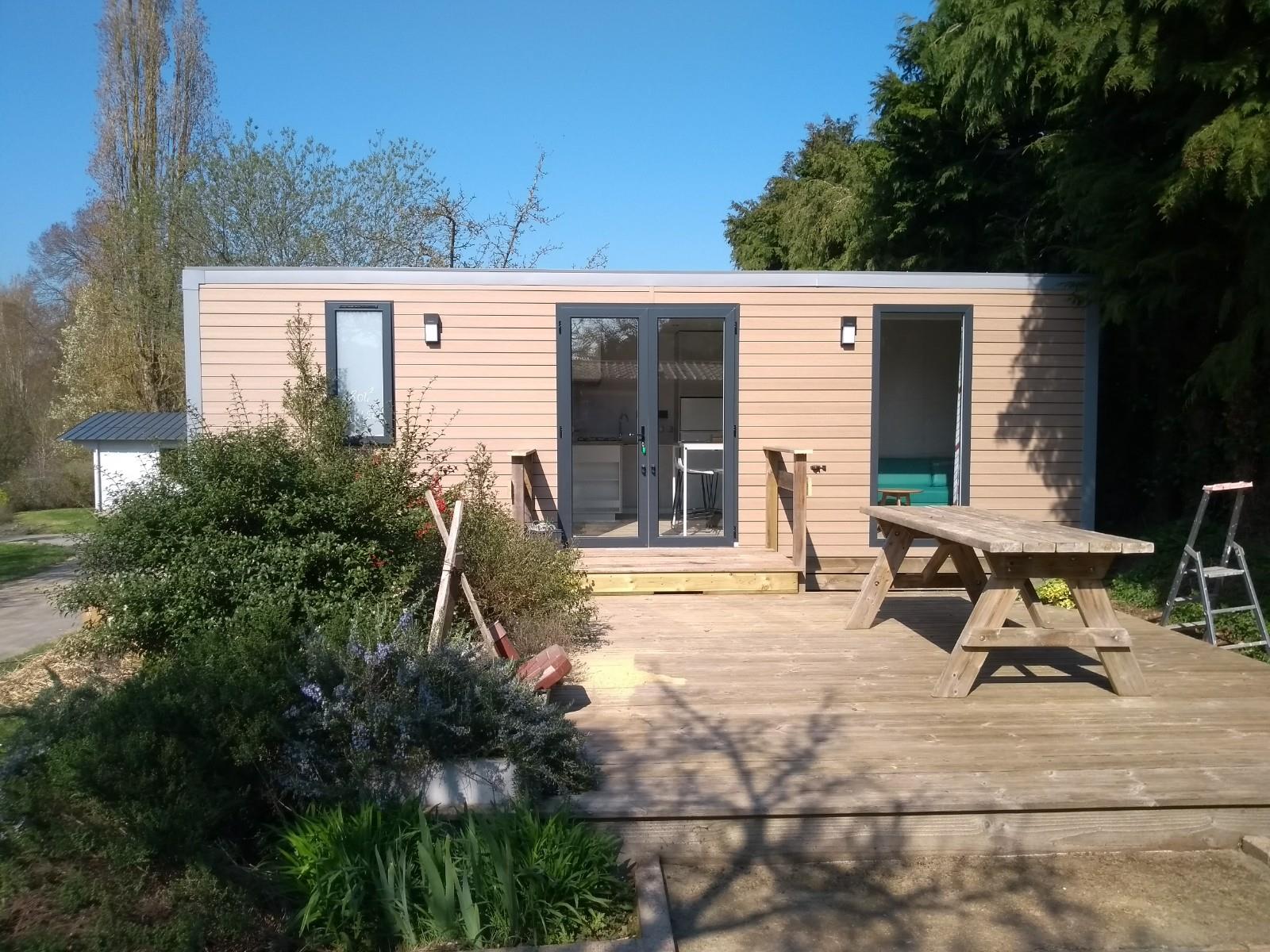 4 = 3
Mobile-home CONFORT++
Profitez de cette nuit offerte pour faire encore plus d'activités en Suisse Normande : Randonnée, VTT, canoe-kayak, escalade, parapente, golf, luge d'été, via-ferrata, pêche, vélorail, mini-golf, pédalo, tir à l'arc...
Valable pour 4 nuit minimum
Take advantage of it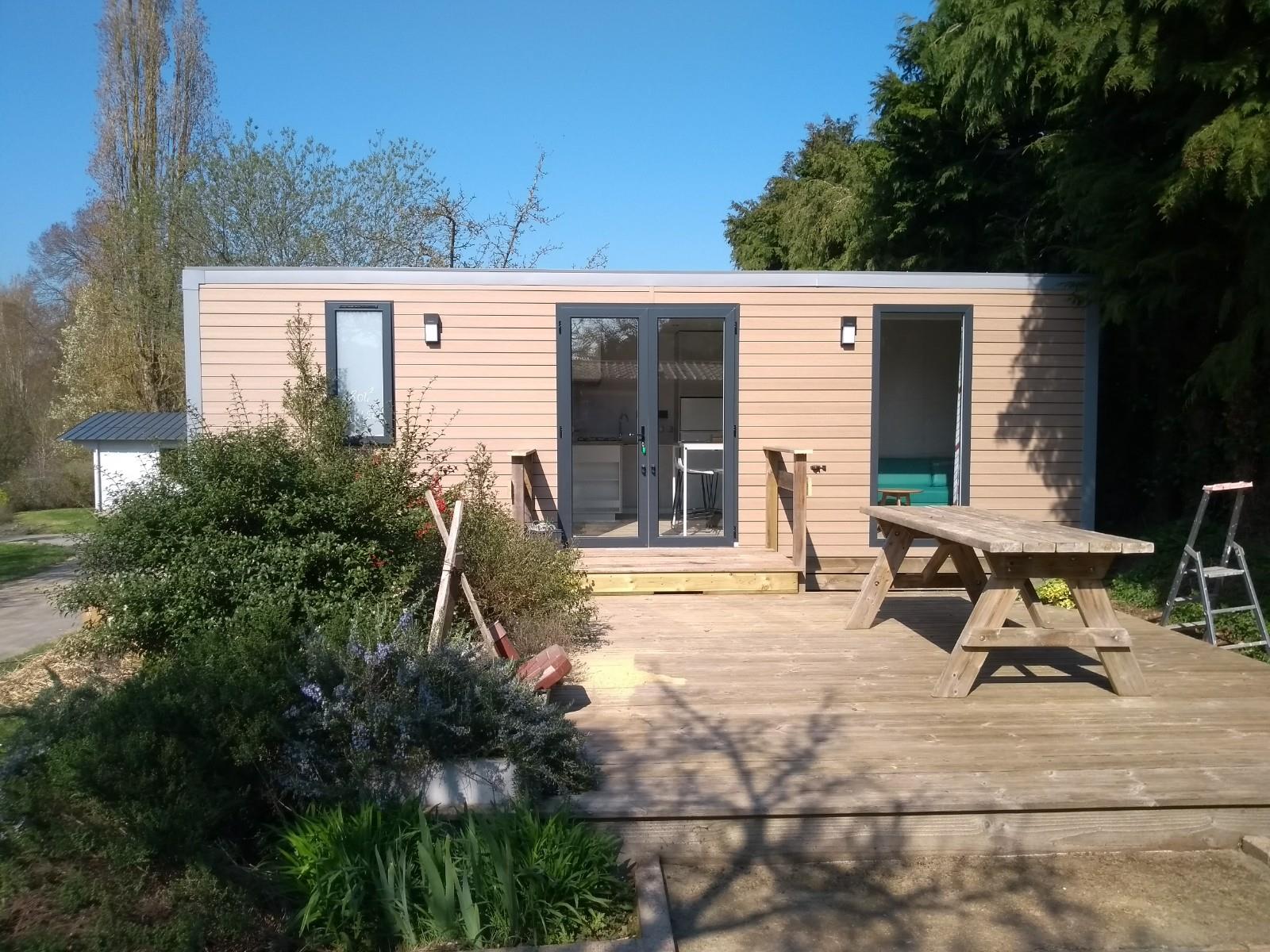 Promotions are coming soon, come back soon !
TOURIST ADVICE FROM THE OWNERS
Hike around the Rochers des Parcs cliffs from the campsite

Canoe or kayak down the Orne

The unmissable walk to La Roche d'Ouëtre

The village of Clécy and its Artists' Trail, plus the André Hardy Museum

The cheese dairy (goat's cheese), the bee museum, our cider and Calvados producers
Your campsite in detail
A haven of green tranquillity, where you can relax and recharge among the beauty of nature, the site is nestled along a river bank and offers a whole host of outdoor activities (canoeing, kayaking, hiking, fishing, hang-gliding, climbing). Where to stay: Pitches, mobile homes, chalets, caravans.
Nestled in Clécy, in the heart of Normandy's rich countryside, the Rochers des Parcs campsite*** offers a breathtaking view of our natural landscapes in every direction. This is a stunning country campsite, sitting on the banks of the Orne River and its majestic cliffs. Every one of the 90 pitches and holiday homes melds seamlessly with the environment. Enjoy a holiday in the purest nature and discover the delights of this part of Normandy with our fine food and plethora of outdoor activities. A wonderful breath of fresh air to invigorate the whole family!
The notes of the campsite